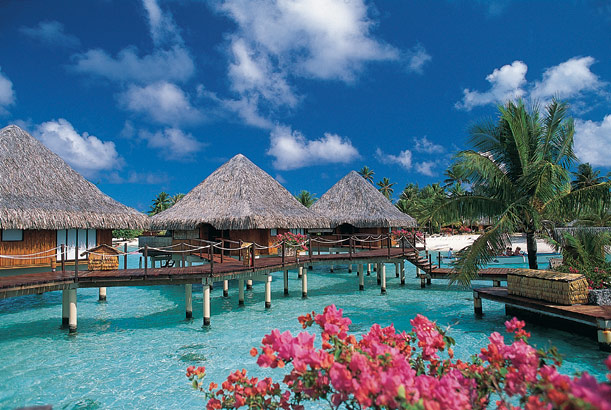 The Travel Scene is not just a Travel Agency, it is a comfortable and friendly atmosphere where you can relax and enjoy the experience of planning your vacation, along with the knowing we have over 32 years of travel industry experience. The Travel Scene, is your place to take a vacation from vacation planning.
Lynnes attention to detail and passion for travel has led her to the path of The Travel Scene. With the ever changing travel industry, Lynne felt the need to concentrate on her clients vacations, rather than just selling airline tickets. Deb Gustafson, good friend and excellent travel consultant, was the perfect addition to the Travel Scene. Together, we bring you comfort, in knowing, you have experienced travel professionals that care about every detail of your vacation.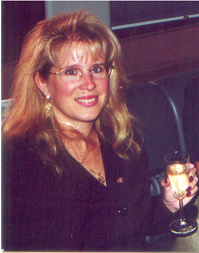 Lynne Besse, has 30 years of experience as a leisure travel consultant and her certifications are as varied as her travels. Her specialties include: Certified Sandals/Beaches Specialist, Aruba, Bahamas, Universal Studios, Grand Cayman, Bermuda, Hawaii, Costa Rica and Cruises. She is also a graduate of Disneys College of Knowledge. "Newly" certified as a WEDDINGMOON Specialist for Sandals & Beaches Resorts.
Her big love is exotic Dive Travel adventures. She is an avid scuba diver and has traveled throughout the Caribbean, including The Cayman Islands for Pirates Week and the Batabanoo Carnival Week. "Diving the Galapagos, seeing 30-40 foot whale sharks and 100's of hammerhead sharks, swimming eye to eye with Sea Lions, and snorkeling with Penguins... is a trip of a LIFETIME..." says, Lynne. "something every diver should experience!!"
Honeymoons & Destination Weddings are another love of Lynnes.. Destination Weddings are just soooo romantic, totally the way to go ...!
For something wilder, Lynne has been on an African Safari and would be more than happy to talk to you about it and plan one for you!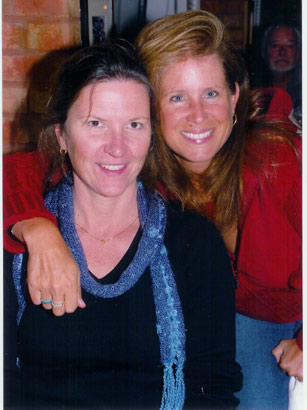 Deb Gustafson, has 20 years of experience in the travel industry and is a (CTA) Certified Travel Associate. Debs travels have brought her throughout Europe, Hawaii, the Amazon, Costa Rica, the Caribbean, and various cruises. Her specialties include: Aruba, Hawaii, Bermuda and a graduate of Disneys College of Knowledge.
Need to relax? Deb can plan a luxurious spa vacation or a warm weather adventure to the Caribbean.
Perhaps you are a golf enthusiast? Deb can help you plan group golf getaways.
Tours throughout the Wine regions of the world are another passion of Debs.

Whether you are traveling alone or in a group, reserving a romantic getaway or a family vacation, Lynne and Debs professional experience will help make your next trip a memorable one. We understand the excitement and emotion of planning the trip of a lifetime. Dont hesitate to contact us anytime to discuss your vacation or ask for assistance when choosing the perfect trip. We look forward to working with you!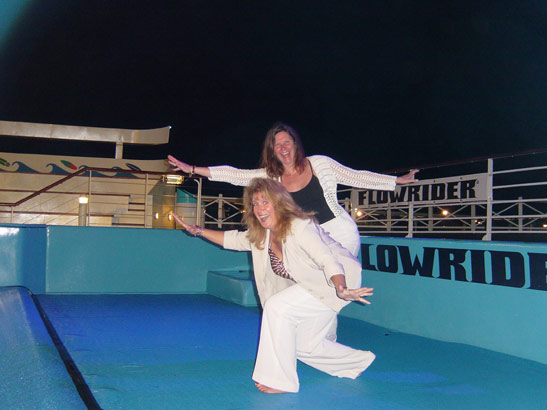 Dear Lynne,
I just wanted to drop you a line and thank you for the wonderful job you did on my recent trip to the Dive Equipment Manufacturers Association convention in Miami Beach. You really went out of your way and the results spoke for themselves. This was a very important convention/conference for me because this was the first time I attended as a Dive Shop owner. The hotel you chose was excellently located on the beach yet was an easy two block stroll to the Miami Beach Convention Center. The hotel had everything I needed, a beautiful pool, two great restaurants, a Tiki Bar, a lounge, and a coffee shop. Did I tell you it was also on the beach? It was also a comfortable five block walk to the Lincoln Road Mall and a short cab ride to the chaos of South Beach. Being a the largest international Dive Show in the world meant that there were meetings going on outside the convention itself and you had me right in the middle of it all. My air travel and transfers went just as well. I can't thank you enough you really made my life easy and I will recommend your services to anyone I know that is need of a travel consultant!
Thanks Again,
Steve
Buzzards Bay Dive Center Inc.
---
We were "one of those" clients who didn't know exactly where, exactly when, what our price range was, etc., but of course we wanted the best vacation for the best price. We had Lynne looking from Vegas to New Orleans to the Caribbean. I would call her daily with all these ideas and she would call me back with her ideas. She was always very patient.
One day I received and an email from Lynne.. "Lauren, this is the best deal you will ever get, trust me!"
I did trust and it was one of the best decisions I've made. We went to Beaches in Turks and Caicos and had the vacation of a life time and the deal of a life time. Because of Lynne's reputation we were even upgraded to Concierge Service.
My vacation process started by not knowing where or when I was going and ended with a fabulous vacation. This could have only happened through an experienced and professional travel agent. I would only use Lynne and the Travel Scene for all of my travel needs. Lauren & Jules - Warren, RI
---
Lynne is a real pro - very knowledgeable and customer
focused. She listens to my needs and comes up with
creative solutions that fit perfectly. She is my
trusted advisor when it comes to travel.
Craig Stowe, VT





Copyright 2003 The Travel Scene. All rights reserved.
For questions or comments, please contact us.
Site designed by GarandDesigns.